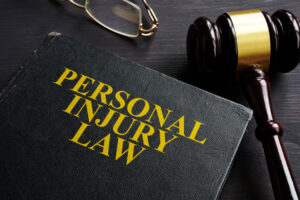 When injured through the negligence of another, we know that you have a lot on your mind. Doctor visits, cost of treatment, physical and mental pain, and even how to get your car repaired all looming over you. At Cowdin & Gatewood, LLC, we have years of experience in assisting clients with simple and complicated issues. Our team will work hard to make sure you are seeing the right doctors, provided with the right care, and kept fully informed throughout the entire process from claim to jury verdict.
At Cowdin & Gatewood, LLC, you are not treated as just another number. You will personally meet with one of our firm's partners. Rather than just meeting with a "claims manager," you will discuss your case, one on one, with a licensed attorney. During this meeting, you will be advised of all important aspects of a case, from the claims handling stage through litigation. And as always, this consultation is free.
Avoid a settlement factory type law firm. Your life, your injuries, and the impact that an accident has on your life matters. Cowdin & Gatewood, LLC will fight to make sure your story is told and maximize the value of your case.
We don't get paid unless you get paid